Franck Glowacz
JEC Composites Magazine
JECComposites.com Editor in Chief & Head of Technical Content
Title of the presentation :
Current trends in the global Composites industry 2021-2026.
abstract :
The global composites volume was estimated at 12.1 million tonnes for 2021 compared with 11.2 million in 2020, which represents an 8% increase. The total market therefore amounted to $37 billion in 2021. A compound annual growth rate of 5% should be reached between 2021 and 2026. China alone makes up 30% of the composites volume, while Asia as a whole represents almost 50%. Higher added-value applications, however, remain stronger in North America and Europe. In the short term, the situation is more contrasting depending on the sectors. Economic recovery has nonetheless been much faster than expected,
Bio :

Franck GLOWACZ is the Editor-in-chief of JEC Composites Magazine and Head of Technical Content of JEC Group. He joined JEC Composites Magazine as journalist in 2007 and has progressed since then, encompassing the technical management of the JEC Awards programme and many conferences. Prior to this, he worked on aluminium surface treatment and exotherms of thick carbon fiber laminate during curing for Aerospace, thermoplastic nanocomposites for Automotive and bio-absorbable composites for medical implants. Franck owns a Master in Composite Materials from the University of Le Havre and a Master in Business Management from the University of Lyon III.
Dr.-Ing. Alexander Krimmer

 
Senior Engineer
Composite Materials and Structures
TPI Composites Germany GmbH
Title of the presentation :
Composites going in circles – engineering composites for sustainability.
abstract :
Composites can be the materials for our sustainable future. They are already literally going in circles e.g. in rotor blades for wind turbines, wheels of bicycles, helicopter rotors, in composite drive trains and many applications more. Further, they are going in circles when being fatigued and throughout engineering design iterations. But one circle is not closed, yet. Recycling of composites is not yet state of the art. How can we think sustainability from the scratch of a composite product? How can we incorporate modern technologies into the design iteration to meet the requirements of recyclability? How can we assess sustainability of our composite products? The talk will be giving an insight on the status of how sustainability is incorporated in the design process of composite structures within the development of rotor blades for wind turbines. Key considerations are design to cost, design for recyclability and design for sustainability.

Bio:

Dr. Alexander Krimmer specialized into Fiber Reinforced Plastics (FRP) during his studies on aeronautical engineering at the Technical University Berlin. After joining EUROS company as a structural designer of rotor blades for wind energy converters, in parallel he was working as composites material engineer and on his Phd-thesis. From 2010 on he worked as materials engineer, providing consulting to structural engineers. After finishing his Phd-thesis in 2013 he joined the TU Berlin as a visiting professor in composite lightweight design. In 2017 he switched back to EUROS company acting as an external lecturer in composite lightweight design at the TU Berlin. Today, Alexander is working as Senior Engineer Composite Materials and Structures for TPI Composites.
Dr. Jon Meegan
Research Fellow
R&I, Solvay Materials
Title of the presentation :
Composites: a sustainability challenge or a solution?
abstract :
The Composites industry is at the beginning of a new chapter in its story. The linear supply chains of the past are evolving and shifting to accommodate the Circular Economies of the future and Solvay wishes to take the role of a catalyst in this transition. This talk will highlight the societal and economic trends driving this change, a simple future vision of sustainable composites and some of the key scientific challenges which will need to be overcome to make the vision a reality.
Bio:

Jon Meegan is a Research Fellow within the Materials segment of Solvay.  He is responsible for the development and curation of the technology strategy for sustainable composite materials. Jon holds a PhD in Chemistry from the University of Leeds and has been working in the Aerospace Composites Industry for 17 years.  He has worked in numerous roles of increasing responsibility in the Product Development group and is a subject matter expert for sustainability in composite materials and  the liquid resins portfolio that covers the breadth of composite technologies across the Aerospace and also Automotive Markets. 
Dr. Sofia Teixeira de Freitas
TU DELFT
Title of the presentation :
Toughening of bonded interfaces in composite joints – a sustainable transition to biobased adhesives.
abstract :
Adhesive bonding is a suitable joining technology for composite structures as it can deliver high performance structural joints without penalizing the composite material. However, the potential sudden failure and limited crack arresting capability of the current bonded joints, as well as the inability of non-destructively detecting interface failure, are limiting their application in load-bearing structures. Developing innovative toughening mechanisms is crucial to improve the reliability of bonded joints. These are currently refocused on interface and adhesive patterning, substrate design and in inclusion of microstructures and no longer limited to changes in the adhesive material or on conventional rivets to stop a growing crack. At the same time, the world is seeking for decreasing its dependency on oil-based products. High performance adhesives are often using oil-based chemical components. Biobased counterparts often deliver poor performance. This leads to the key question of how to improve the reliability of bonded joints while transitioning to biobased materials and hence contribute to the decarbonization of our planet.
Bio:

Sofia Teixeira de Freitas is an Assistant Professor at the Faculty of Aerospace Engineering in Delft University of Technology. Her research focuses on the fracture and damage mechanisms of bonded interfaces and has the mission to generate durable and sustainable load bearing structures. She is the recipient of the Young Talent innovation award by the Dutch Organization for Scientific Research (VENI) and the Delft Technology Fellowship. She is currently the Chair of the COST Action CERTBOND which gathers +25 European countries and +90 members on the topic of composite bonded joints. She is also an accredited group facilitator and a member of the Diversity and Inclusion committee at the TU Delft. Sofia believes that developing an academic world grounded in cooperation and inclusion is crucial to break the technology limits to truly achieve a sustainable society.
Prof. Ivana K. Partridge
University of Bristol
Title of the presentation :
"Toughening approaches in composites – a perspective"
abstract :
The personal perspective starts with the 1980s efforts at countering the brittleness of 'high temperature' matrix resins used in aerospace grade composites, extending to later concepts of interlayer toughening.  Significant improvements to delamination crack propagation resistance are demonstrated by the application of more recent through-the-thickness reinforcement techniques, with Z-pinning and tufting as the specific examples. It considers the effects of toughening approaches on the complexity of achieving a suitable balance of properties in highly loaded composite structures. The inevitable increase in manufacturing complexity may be more acceptable if the reinforcement elements also satisfy other structural requirements, such as monitoring the crack growth. Multimaterial Z-pins and tufts have now been shown to offer such potential. Ultimately, further exploitation of the available techniques into truly damage tolerant structures will depend on our ability to model the structural response of highly loaded complex composite components.
Bio:

Professor Ivana K. Partridge obtained her first degree in physics at University of Cambridge, followed by over thirty years at Cranfield University in research and postgraduate teaching in the area of aerospace-grade composite materials, specifically performance and processing aspects. The last decade of her career has been spent at the University of Bristol, as the academic director of an industry-focussed Doctoral Training Centre in Composites Manufacture. Collaboration with its EngD students and numerous colleagues in the Bristol Composites Institute and the NCC provided the opportunity to pursue further many of the topics of her previous research. 
Prof. Ignaas Verpoest
Katholieke Universiteit Leuven
Title of the presentation :
The history of composites: 5000+ years of creative innovations by perseverant scientists and engineers. 
abstract :
The history of the invention, development and application of composite materials has not yet been written. Some important milestones have been documented in very dispersed journal papers, book chapters and short notes on websites,  and the role of a few key scientists and engineers has been studied, but no comprehensive study is available in open literature. This presentation is a first attempt to build a global, yet historically well founded  overview of how the basic composite concept already emerged more than 5000 years ago, and how several waves of inventions from the 18th till mid-20th century  led to the full development of composites from 1960 on. The study, initially carried out on demand of JEC-World, is far from complete, and hence this presentation will also be an invitation to create a "history of composites community",  aiming at starting a worldwide collaboration between composite scientists and engineers and history-of-science specialists.   
Bio:

Ignaas VERPOEST is emeritus-professor at the Department of Materials Engineering at the Katholieke Universiteit Leuven. As a full professor (till 2013) he was performing research in textile based, nano-engineered and natural fibre composites. Author of 370 journal papers and 4 books, he also holds 15 patents. He has a special interest in the relation between composites and design(ers). He was president of the European Society and the International Conference for Composite Materials (ESCM and ICCM), won several awards, a.o. the Descartes Prize for Science Communication of the European Commission, and is co-founder of two spin-off companies ( Econcore and Rein4ced).
Prof. Malin Åkermo

 
KTH Royal Institute of Technology, 
Title of the presentation :
Beyond LCA -multifunctional optimisation towards true sustainable composite components.
abstract :
Life Cycle Assessment (LCA) is a well-established methodology for investigating the environmental footprint of a produced component in a cradle-to-grave perspective. This presentation investigates how the composite component design changes if the LCA data is utilised already in the conceptual component design phase to find a geometry that minimises the overall environmental footprint. Multidisciplinary optimisation is used to find the optimal design solution that fulfils both stiffness/strength requirements, minimal energy utilisation, cost and weight. The method also enables comparing virgin material component design to alternative designs with recycled materials.
Bio:

Malin Åkermo is Professor in Lightweight structures at KTH Royal Institute of Technology, Stockholm, Sweden, with special interests in composite materials and its processing. Since more than 15 years she leads a group performing research on manufacturing of structural composites in collaboration with industry. Studied material systems and applications span from aerospace to automotive.  The research relies on simulations combined with experimental studies. Further, the group is developing conceptual design methodologies aiming at finding the best combination of material selection, design and manufacturing process from a cost-to-weight perspective, thereby studying the impact of e.g. circular materials.
Prof. John Botsis
EPFL
Title of the presentation :
Mechanisms and mechanics of delamination in layered composites.
abstract :
Large scale fiber bridging in fracture of layered composites is a very important toughening mechanism. The increased resistance to fracture depends upon loading, specimen geometry and microstructure that render its characterization and modeling difficult. In this talk, experiments and analysis of mechanisms, mechanics and micro-mechanics of bridging are presented. The results explain the sources of fiber bridging in monotonic and fatigue loads and observed scale effects in fracture resistance and traction-separation-relations. The introduction of local curvature as a second kinematic parameter renders traction-separation-relation geometry independent, explains the differences between loadings and toughening response, and predicts the load response and toughness enhancement. 
Bio:

John Botsis obtained his diploma in civil engineering from University of Patras/Greece in 1979 and Ph.D. in 1984 from Case Western Reserve University, Cleveland/Ohio/USA. After two years at the research centre for national defence, Athens/Greece, he was nominated assistant professor at the University of Illinois/Chicago, associate in 1991 and full in 1995. In 1996, he was nominated professor of solids and structural mechanics, EPFL. His research is in experimental mechanics, fracture and fatigue of advanced materials. He has authored/coauthored more than 180 papers, book chapters and two textbooks. His research has been funded from SNSF, SERI, Innosuisse, EU and industry.
Dr. Soraia Pimenta
Imperial College
Title of the presentation :
Hierarchical scaling laws for strength, durability and damage tolerance: applications across the life-cycle.
abstract :
Final failure of composite structures is often governed by tensile failure of load-aligned plies. This failure process is governed by the statistics of fibre strength and the formation of clusters of damage across the scales, which makes it particularly difficult to model. We will present an experimentally-validated approach which is uniquely based on mathematical laws (avoiding computationally-expensive Monte-Carlo simulations) applied hierarchically across the scales (thus coping easily with very large specimens). We will illustrate how this approach can be used to predict and improve the strength, durability and damage tolerance of materials and structures, before, during, and after their service-life.
Bio:

Soraia obtained her PhD from Imperial College London in 2013, and is now a Senior Lecturer at the Department of Mechanical Engineering. Soraia's research focuses on the mechanics of composites, with emphasis on the development of accurate and efficient models, addressing the entire life-cycle of materials and structures, and spanning from high-performance to high-volume applications of composites. Soraia received the SAMPE Schliekelmann Award in 2009, the International Committee for Composite Materials Tsai Award in 2011, the Japan Society for Composite Materials Hayashi Memorial International Award in 2015, and a Research Fellowship from the Royal Academy of Engineering (2015-2020).
Prof. Yentl Swolfs
KU Leuven
Title of the presentation :
Micromechanics of fibre-reinforced composites:  challenges in experimental validation of numerical models.
abstract :
Micromechanics is one of the oldest subfields of composites science. In the last 10-20 years, the focus has shifted from analytical to numerical models, which typically require fewer, but more specific assumptions. The increased level of detail in numerical models creates new opportunities and needs for experimental validation to discriminate between good and bad assumptions. I will argue and illustrate that macroscale validations are insufficient for this purpose. We therefore need to change our focus to in-situ validation of micromechanisms. I will show examples of how this approach catalyses progress in longitudinal tensile failure, fibre-hybridisation and translaminar fracture.  
Bio:

Yentl Swolfs obtained his PhD in 2015 on the topic of hybridisation of self-reinforced composites. Afterwards, he spent 1-year at Imperial College London on a Marie Skłodowska-Curie Fellowship, followed by a 3-year postdoctoral fellowship at KU Leuven. Since 2019, he is a research professor at KU Leuven, and since 2020, the coordinator of the Composite Materials Group (~70 researchers). He  took up leading roles in two Marie Skłodowska-Curie European Training Networks coordinated by KU Leuven (HyFiSyn and FiBreMoD). His main research interests are longitudinal tensile failure, fibre-hybridisation, (synchrotron) computed tomography, micromechanics, and deep learning.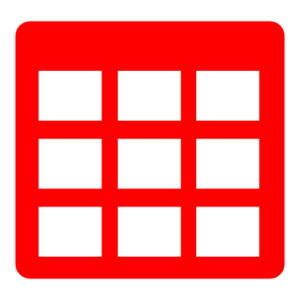 Congress Dates
26-30 June 2022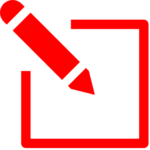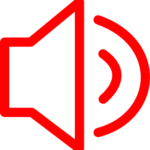 Call for Abstracts
15 June 2021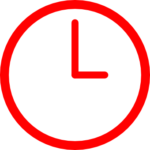 Early Bird Registration
20 April 2022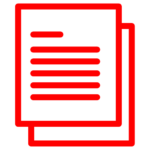 Full Paper Submission
20 April 2022
Abstracts submission until
30 December 2021
The abstract submission system is closed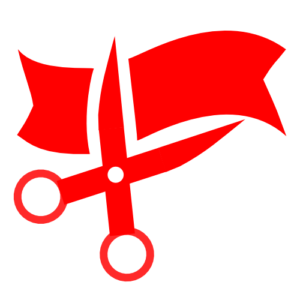 Conference Reception ceremony
26 June 2022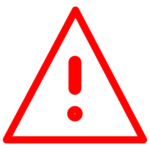 Author notification for acceptance of abstract
16-18 February 2022